Reply
Topic Options
Mark Topic as New

Mark Topic as Read

Float this Topic for Current User

Bookmark

Subscribe
Original Post
Under the Hood: Welcome back to Seacrest County
October 2020
Check out the visual enhancements and race through a stunning world in Need for Speed Hot Pursuit Remastered.
Home of over a hundred miles of winding roads (and a police force willing to spare no expense to redline it all the way), NFS(™) Hot Pursuit Remastered's Seacrest County is the ultimate place to feel the thrill of the chase and the rush of escape. A playground for the most desirable supercars in the world.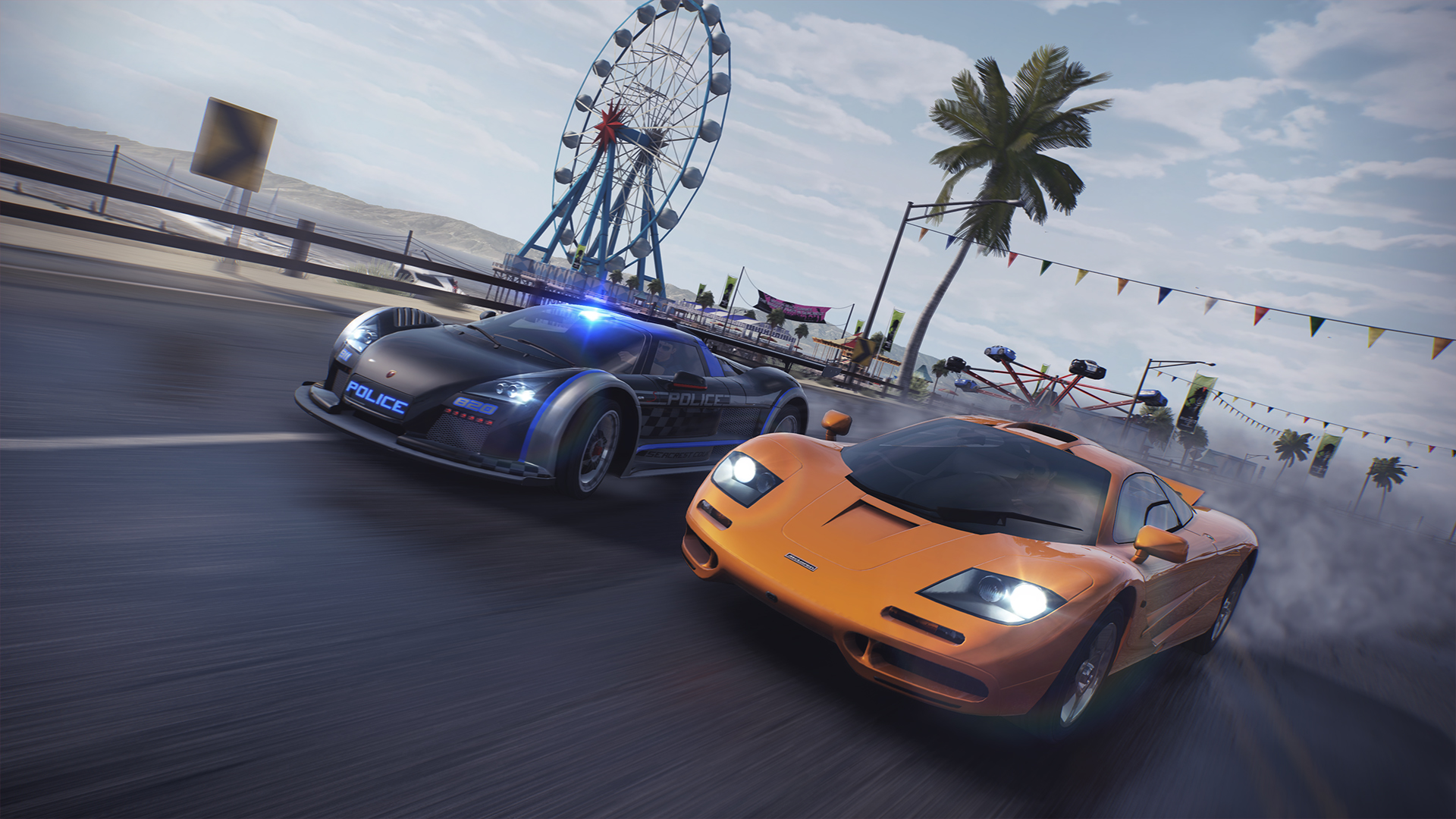 First-timer? You're in for a new visual treat around every turn and corner, with the surroundings boasting a plethora of dramatically diverse vistas. Reigniting the pursuit and challenging your friends like it's twenty-ten? Welcome back! Seacrest County never looked more beautiful. And don't just take our word for it.
Click here to check out the comparison screenshots and use the slider to see for yourself.
Inspired by the west coast states and their variety of biomes, Seacrest County consists of mountains, forests, deserts, and coastal roads. A scenic detour from the hustle and bustle of the big cities, if you like. So stop for just a bit, take a moment, and breathe the wild countryside air.
Then, floor it between the giant redwood trees of Big Timber Forest, the scorching sands of the Boulder Desert national park, and bolt headfirst down the slithering roads of the snow-capped Eagle Crest.
During the original game's creation, Criterion and DICE pushed the graphics to its limits to create an amazing-looking world. Until very late in the project, a lot of the people involved thought some of the implemented tech just wouldn't be possible. But they pulled it off.
There's even a weather system, where you'll see snow falling in the mountains, rain sweeping in on the coast, and where a heat haze blurs your vision in the desert. A fully dynamic time of day contributes to the visual spectacle of a living world. While the original went almost full dark at night, the remaster utilizes a "bright night" for better visibility.
Now, Stellar Entertainment has brought an already beautiful game up to par with modern racing experiences. Depending on your system, you'll get up to 4K/60 FPS, higher-resolution models, more objects and props, improved models, longer draw distance, higher resolution shadows and reflections, improved videos, upressed UI, boosted textures, more particles, and improved AA/SSAO.
It's all there.
Welcome back to Seacrest County in Need for Speed Hot Pursuit Remastered this November 6 on PlayStation®4, Xbox One, and PC, and November 13 on Nintendo Switch™.
Sign up today to get the latest Need for Speed news, updates, behind-the-scenes content, exclusive offers, and more (including other EA news, products, events, and promotions) by email. Follow us on Twitter and Instagram, like us on Facebook, and subscribe to our YouTube channel.
Re: Under the Hood: Welcome back to Seacrest County
November 2020
@EA_David
This game is typically ready to get into the speedy action for Xbox One, PlayStation 4, and Windows.