The Sims 1 On Origin?
Options
Mark as New

Bookmark

Subscribe

Email to a Friend
January 2017
I've been around the Sims forum communities and apparently EA has no current plans on releasing The Sims 1 on Origin, because it's "too old". I think that the game should definitely be released on Origin like The Sims 2 Ultimate Collection was. I'd buy it and so would many other die-hard simmers!
Anyways, I did some digging on Origin and searched some EA games and stumbled across Populous (released in 1989) and Theme Hospital (released in 1997).
Both were published by EA (click the links to the game titles to see screenshot evidence from origin itself), so the excuse of The Sims 1 being "too old" isn't a valid enough, since it was released in 2000.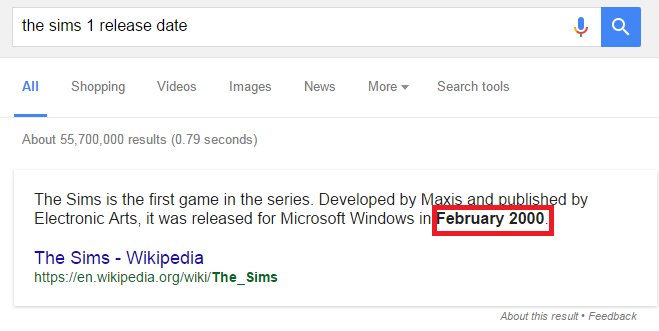 EA, please consider releasing the first sims on Origin. I will dip into my pockets to purchase purchase it for sure. I own The Sims 2 Ultimate Collection, all of The Sims 3 EPs/SPs (currently working on owning the store and all worlds), and most of The Sims 4 packs (currently working on saving up to buy the missing packs I don't own) on Origin and am intending on purchasing The Sims Complete Collection in the near future. I know I'm probably betting on an impossibility here, but Electronic Arts, I know y'all aren't against making more money and plus, if the game is added on Origin for purchase or even better--an anniversary promotional event like y'all did for TS2--it'll be a convenience for simmers who have bad luck with keeping up with their games or bad luck with horrible computers. There's a huge benefit of having games connected to Origin: if I were to ever lose a pack or two or if my laptop crashed, I could just easily log back into my Origin to re-download my game library.
This is coming from someone who plays The Sims 2, The Sims 3, and The Sims 4 and loves all of them for different reasons, since each is special in their own way. It'd mean so much to many simmers if The Sims 1 was released on Origin. Please consider.