Reply
Topic Options
Mark Topic as New

Mark Topic as Read

Float this Topic for Current User

Bookmark

Subscribe
Original Post
Highlighted
DLC Idea - Romania's story during the Great War ("The Great Union")
[ Edited ]
Options
Mark as New

Bookmark

Subscribe

Email to a Friend
May - last edited a month ago
DLC Idea - Romania's story during the Great War ("The Great Union")
In 1914 Romania was a nation of 8 million people.
And other 8 million Romanians living outside Romania in Transylvania, Bukovina and Bessarabia.
This caused Romania to join the Great War on the Entente's side in 1916.
The battleplan called "Plan Z" was to defend in the south against Bulgaria while attacking in Trasnylvania against Austria-Hungary.
The initial push was succesful and Romania occupied 1/3s of Transylvania.
But then German Empire was called in support and they managed to push Romania back.
German and Bulgarian forces also started pushing in the south, first in Dobruja and later in Vlasca (near Bucharest).
The push of 3 Central Powers was too much for Romania and by Winter 1916 only the region of Moldavia was left standing.
This caused the "French Military Mission in Romania" where they offered military equipment, training and experienced commanders.
The leader of the french mission was General Henri Berthelot who previously fought on the french front.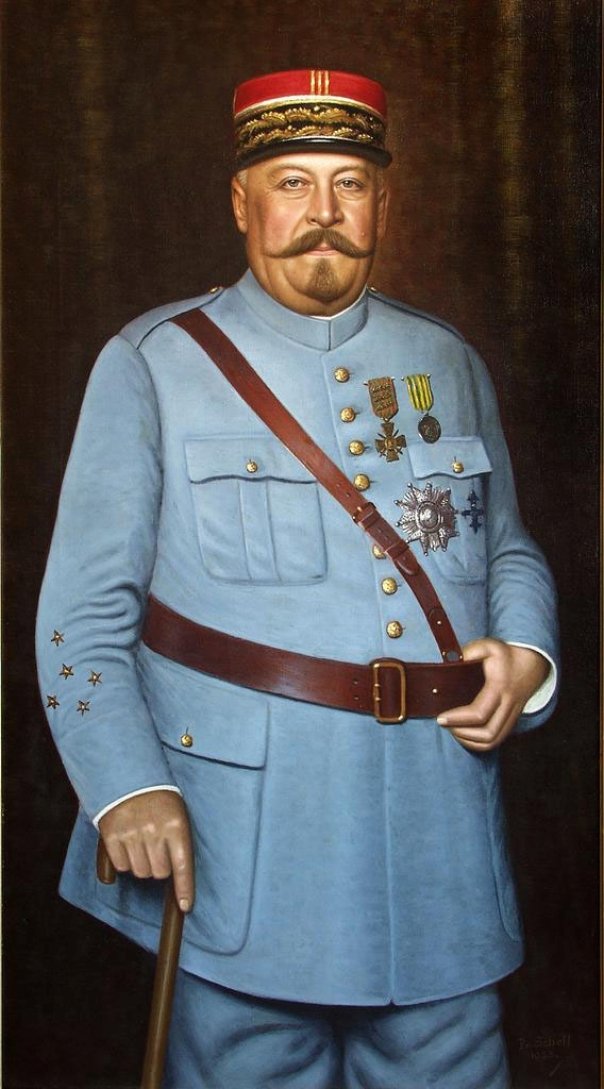 This caused the Romanian army to reborn like a phoenix and during the offensive of 1917 Romania achieved important victories at Oituz, Marasti and Marasesti against the Central Powers.
These victories eventually resulted in an armistice where Romania gave up Dobrjua but its union with Bessarabia who previously succeed from the Russian Empire was recognized.
Before leaving General Henri Berthelot said "France will not abbandon Romania!"
If it wasn't for those victories at Oituz, Marasti and Marasesti and the armistice that followed, Austria-Hungary had plans to incorporate all of Romania under Austria-Hungary, basically whipping it from existence.
The main character/hero of the campain can be Ecaternia Teodoroiu.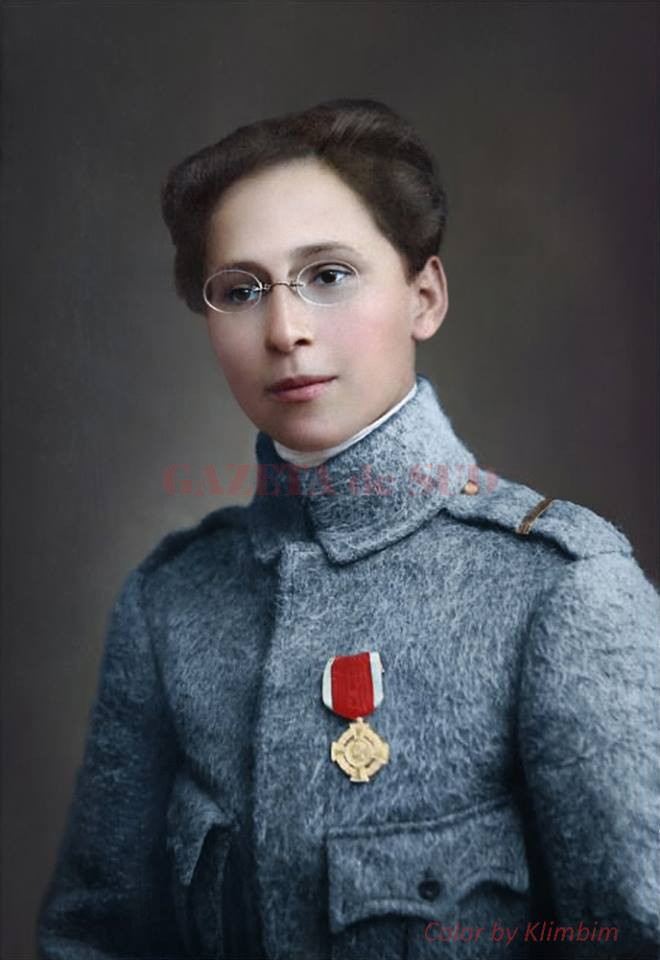 She was born in Targu Jiu, Oltenia, in the Kingdom of Romania in 1894. Her parents were farmers and had 5 boys and 2 other girls. After she graduated school in 1909 she went to Bucharest to become a teacher. In Bucharest, she had the first contact with a scouts them, eventually joining the scouts team "Pastorul Bucur" (Shepherd Bucur) in 1913.
When World War I started in 1914 she was transfered to Targu Jiu, scouts team "Domnul Tudor" (Mister Tudor). After Romania joined World War I on the Allies' side she became a nurse on the battlefield, following regiment 18 where her brother, Nicolae, was fighting.
During the war, her father was taken prisoner and 3 of her brothers were killed in action. After her 4th brother Nicolae that was serving with her was killed in action, wishing to revenge her family's death, Ecaterina wanted to actively take part in the battle and asked the commander of the 2nd division to be transfered to a combat unit.
It was an unusual decision for a woman of that epoch, she was sent to the front rather reluctantly. However, she quickly proved her worthiness as a soldier.
On 10th-16th of October 1916 the first battle of Targu Jiu took place. The 1st Romanian army under the command of general Ion Dragalina defeated a powerful Central Powers offensive and soldier Ecaterina Teodoroiu was in the first line where she distinguished herself with her bravery. After that battle she got the nickname "Eroina de la Jiu" (The she-hero of Jiu).
On 14th of October 1916, during the German offensive over the Gorj mountains, Ecaterina Teodoroiu with a team of civillians, scouts and a company of policemen managed to push back the attack of a Bavarian company.
The battle sounds like a movie scenario: "During the battle, in the afternoon, a force of a company and a half, with machineguns, manages so sneak past our central group and left detachement and reaches the western side of the city, at the iron bridge. The news splits like lightening in the whole city. A revolt and an extraordinary liveliness ecompassed the citizens of the city. "At the brige! at the bridge! Don't let the germans enter the city!" they all shouted from everywhere. A police commissar came there as fast as he could with a few sergeants a company of 150 cops. With great enthusiasm, the "defense brigade" took position behind the breakwater of river Jiu, next to the public garden of the city. The Bavarian company enters the city, but was met with fire. Their repetead attemps did not succed. The defenders keeped them in respect on the other shore. Brave women healed the wounded next to the front line and carried ammo for the fighers. Among the defenders Ecaterina Teodoroiu distinguished herself with her courge and young fire."
On 18th of October 1916, following a German encirclement, Ecaterina Teodoroiu was taken prisoner and sent to Carbunesti. At Carbunesti, she escaped managed to shoot the German that guarded her and her platoon's commander using a hidden revolver. She managed to escape with other Romanian prisoners, being shoot in the leg while she was running.
After the escape she returned to her unit on 6th of November, and continued fighting around the city of Filiasi. During the Battle of Filiasi, she was wounded again the the right leg by 2 enemy bullets. After 9 days of recovery, she returns to the battlefield, only to be wounded again in the left leg, this time more severly. While the Romanian army was retreating to Moldova, she was sent to hospitals in Craiova, Bucharest and eventually Iasi.
A report of the commander of the 8th Company, regiment Gorj said the following: "Being left with only 1 brother, as she said, she decides to take up arms as a soldier, in order to boost the morale of the soldiers and free her mother. Indeed, on 16th October 1916, after the furious clash of our Division, destroying the Bavarian 11 Division, I went to observe the 2nd section of machineguns of regiment 18 Gorj from my company, there I met this lady, Teodoroiu Ecaterina with her brother, who showed her how to load a weapon, how to aim, and how to put the bayonet. Asking her what she wants to do with those, she said that she wants to go to Schela to free her mother. From then on, scout Ecaterina Teodoroiu fought with the weapon in hand side by side with her brother, being a heroic example to my soldiers, even when the company made a bayonet charge, as many of my men said, especially Sargeant Safta Pavel from machineguns company. As a conclusion, my personal opinion is that scout Teodoroiu is a fair lady with a lot of courage and love for her family, and the conviction to fulfill her duty as a scout, deserving all her admiration as out Joan of Arc, even if her lack of seriousness that is specific to her age would make her seem like a vivandiere form the old french army."
For her merits, the Commader of the Scout Legion gave Ecaterina the Medal "Virtutea Cercetareasaca de aur" (Golden Scouts Virtue) and on 16th March 1917 at the proposar of the Minister of War, she was distingushed with the Medal "Virtutea Militara de razboi clasa II-a (Military Virtue of War second class) "for her daring and dedication on the battlefield, she distingushed herself on every battle that the Regiment 18 Infantry fought starting from 16th of October 1916, showing a lot of courage, especially on the battles from 6th of November, close to Filiasi. She was wounded on both her legs." She was personally visited by Queen Maria of Romania who personally offered her the Military Virtue medal and gave her the rank of Sublieutenant.
After she got out of hospital in the summer of 1917, she returned to the front on 20th of August, right in the middle of the Battle of Marasesti, the largest battle Romania had during World War I. Regiment 43/59 Infantry that she was part of occupied the positions on the Hill Secului around the town of Muncelu. On 22th of August, during an attack of the 40th Reserve German Regiment that was pushed back by the Romanian army, Ecaterina Teodoroiu dies heroically, being shoot in the heart while being in the front of her plutoon that she was leading as as Sublieutenant.
Colonel Constantin Pomponiu said on 23th of August 1917: "During the yesterday clash at night, on the hill Secului, the volunteer Ecaterina Teodoroiu from the 7th Company was killed by 2 machinegun bullets in her generous heart. Showing a rare and warm enthusiasm, with great energy and vigor, that some righfully called "Eroina de la Jiu" (The she-hero of Jiu) made the supreme sacrifice for the love of her country that was ravaged by enemies. Ecaterina Teodoroiu rose to the ranks of our highest heroes and surpassed them, by defeating her female weakness (those were the times), she knew how to prove the vigor of a man in body and soul and the qualities of a daring soldier, unusual and full of enthusiasm to make herself useful and any price. With the hope of taking part in her great revenge, she fell into battle before reaching the goal of this revenge. She gave her life with the simplicity of true heroism, not to gain a round of applause and praise, but because that's what her heart asked, because that's what she thought in her soul that will fulfill her life's duty. She died in her communicative bravery while she went out of cover to tell her soldiers "Forward boys! don't give up! you are with me!".
General Henri Berthelot named her "Jeanne d'Arc of Romania" for her outstanding bravery, patriotism and self-sacrifice.
Her story is inspiring and unbelievable for that time, a woman war-hero.
This was only a summary, if you want to find more information about her you can start here:
https://en.wikipedia.org/wiki/Ecaterina_Teodoroiu
After Austro-Hungarian and Bulgarian troops left Romania, Romania started to remoblizied its forces in secret.
After Greece knocked out Bulgaria out of the war, Romania re-declared war to the Central Powers on 10th of November, a day before the war ended on the Western Front.
In 1918, in the aftermath of the Great War, all regions of Austria-Hungary were given self-determination by the Entente based on US president Wilson's 14 points.
The Austro-Hungarian regions of Bukovina, Transylvania and Banat voted for union with Romania.
This event came to be known as "The Great Union" where the Romanian provinces of: Bessarabia, Bukovina, Banat and Transylvania united with Romania in the same year.
Uniting all Romanian provinces under a single banner was the national dream known as "the great ideal" for centuries since Romanians were always occupied by different nations.
For more information:
https://en.wikipedia.org/wiki/Great_Union_Day
Re: DLC Idea - Romania's story during the Great War ("The Great Union"
Options
Mark as New

Bookmark

Subscribe

Email to a Friend
May
Hello
@Akfiz
All content for BF1 was already released and there is nothing to add to the game..
Devs are now focusing on Battlefield V content and stuff..
- Is my answer helpful.? -> Please grant + XP
- If my post solved your problem or answered your question. -> Please accept as solution.
- BF1 & BFV DICE FRIEND - WindowsManTv_CZE || Twitter: WindowsManTv

I do not work for EA.
Re: DLC Idea - Romania's story during the Great War ("The Great Union"
Options
Mark as New

Bookmark

Subscribe

Email to a Friend
May
Hello
@Akfiz
All content for BF1 was already released and there is nothing to add to the game..
Devs are now focusing on Battlefield V content and stuff..
- Is my answer helpful.? -> Please grant + XP
- If my post solved your problem or answered your question. -> Please accept as solution.
- BF1 & BFV DICE FRIEND - WindowsManTv_CZE || Twitter: WindowsManTv

I do not work for EA.
Re: DLC Idea - Romania's story during the Great War ("The Great Union"
Options
Mark as New

Bookmark

Subscribe

Email to a Friend
May
Not a bad idea at all and could show some interesting history with the rest of Battlefield 1. @Akfiz
/Atic
---------------------------------------------------------------------------------------------------
* Tag me with @EA_Atic if you are responding to me.
* If you like the comments of other players please give them XP.
* If someone has helped and solved your issue please accept it as a solution.
---------------------------------------------------------------------------------------------------